Holiday
Programs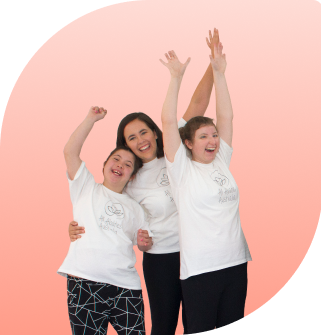 AAA runs Holiday Programs during the school holidays. These programs are a day-camp style program, where dancers get to have a taste of a variety of dance styles, while also enjoying other fun activities such as arts & crafts, games, water play and more.
"My daughters had a brilliant time at the 2-day dance workshop over the school holidays. Very well planned and run and totally inclusive for everyone."
Talk to us.
We believe in a collaborative approach and aim to work with our participants and their circle of support to design programs to fit their personal goals. So get in contact today to become apart of the All Abilities Australia Community.